Australian Skills
Australian Skills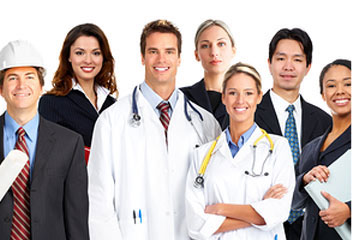 If you would like to live in Australia on a skilled worker visa, you will need to take a skills assessment test. There is no designated facility that gives skills assessment tests in Australia but instead many government agencies and professional organizations do so. These agencies determine what type of work you are qualified for and where in Australia your skills may be needed.
For certain skilled worker visas there is a points test that assesses your skills through the online service called SkillSelect.
Points Based
Points Based Skilled Migration is a category of Australian work visas. These visas are for Australian permanent residence, meaning they allow you to live and work in Australia permanently and gives you the option for citizenship.
Points Based visas can be issued through employer or family sponsorship, state or territory government nomination or independently (without nomination or sponsorship but based on the needs of the applicant's skill set).
The points test is given through the online system SkillSelect under the Department of Home Affairs.
English Language
In order to qualify for an Australian skilled worker visa, you must be proficient in the English language. You will be required to take an English language test known as the International English Language Testing System (IELTS) test. Certain occupations require you to be more proficient in English than others.
Skilled Occupation List
Australian worker visas are issued on a need-basis. Eligible occupations are those for which there are not enough Australian citizens who can be readily employed. The Skilled Occupation List (SOI) is a list of all the occupations that are eligible for Australian visas. There are hundreds of occupations on the list with everything from a mechanic to a dental hygienist.


IMMIGRATION DIRECT helps you complete your application quickly and accurately, provides 24/7 email support, telephone support
Monday-Friday: 9 a.m - 6 p.m. and automatically generates all the forms you need for your application.