Citizenship Test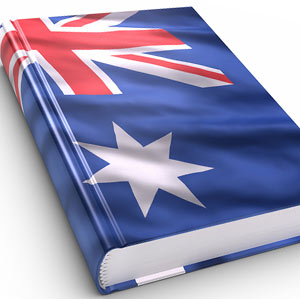 Australian Citizenship Test
To become an Australian citizen, you must pass the Australian citizenship test.The test consists of 20 multiple choice questions and is administered in the English language. You must answer at least 75 percent of the questions correctly in order to pass the test. However, if you fail, you may be given another opportunity to take the test. You citizenship application covers the cost of the citizenship exam. The exam may be taken on a computer at a designated testing centre. Test centres are located throughout the country and likely there is one near you.
Citizenship Exam
To prepare for the citizenship exam, it is important to learn about the Australian government and culture as well as day-to-day living. You may be tested on the following:
Australia and its people. The history of indigenous Australians as well as the modern history of Australian migrants and the English colonization.
Australia's democratic beliefs, rights and liberties. Learn the values of Australian society from participation on government to the rights and freedoms protected by law.
Government and the law in Australia. Australia is technically a constitutional monarchy but is also considered a liberal democracy. Learn the branches of government and the process of laws.
Living in Australia
Australia is a peaceful, democratic country, unheeded by war. Its patriotic people participate in their society, not only by being by and large law-abiding people but by being friendly neighbours. The Australian people are accepting of immigrants. Australia is, in fact, a country made up of immigrants, much like the United States. Of course, the Aboriginals are also an important part of Australian society.
Most Australians are immigrants or descendants of immigrants who arrived in the past 200 years from more than 200 countries. While the most commonly spoken language and the national language of Australia is English, many other languages are spoken there, particularly Asian languages.
Christianity is the dominant religion in Australia, but you are free under protection of law to practice any religion of your choosing. Other protections guaranteed by law include freedom of speech and the right to a trial when accused of a crime.
Living in Australia means speaking English, participating in the democratic government and visiting the vast landscapes of cities, towns and open-spaces. Australia is the world's largest island and the only country that spans an entire continent. It is the sixth largest nation in the world after Russian, Canada, China, the United States and Brazil.
Australia has three levels of government - the federal Australia government, the governments of the six states and two territories, and approximately 700 local governments. Sharing a history with the United Kingdom, Australia remains to this day a constitutional monarchy with Queen Elizabeth II as its head of state. However, the power remains largely in the people as Australia is also considered to be a democracy. There are three branches of the Australian government - the legislature (parliament), the executive branch, and the judiciary.