VEVO
VEVO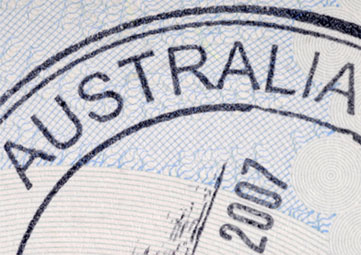 VEVO stands for Visa Entitlement Verification Online. It is an online system that stores visa information of persons holding Australian visas. VEVO may be used by both visa holders and Australian organisations, such as employers, to check the details and entitlements of a visa.
Visa Holders
Registering in VEVO as a visa holder has many benefits:
You do not need a visa label in your passport;
You can check your visa details anytime you have internet access;
You can check the progress of a visa or citizenship application online; and
A potential employer can check your ability to work, reducing the time of the hiring process.
You can register for VEVO at the Australian Department of Home Affairs website.
Australian Organizations
Australian Organizations must be registered in VEVO to use it and must also first get the permission of the visa holder before they can access their visa information.
VEVO is useful in the process of hiring a new employee, enrolling a student in a program or giving someone a licence.
Organisations need an Australian Business Number (ABN) to be able to register in VEVO.
Registered Migrant Agent
Australian migration agents may also use VEVO. However, only those who are officially registered with the Office of the Migration Agents Registration Authority may do so.
Students
Australian educational providers may use VEVO as well. It gives them easy access to check a student's visa entitlements such as how long they may study, if they may work, etc.