Study Visa
Study Visa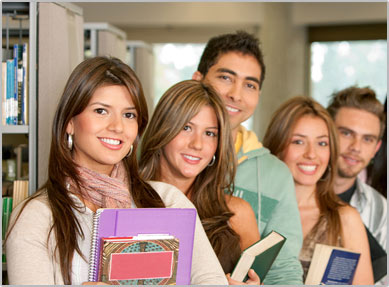 Study at top universities in Australia on a student visa. Student visas allow you to study part or full time in universities, ESL programs and vocational training programs.
To obtain a student visa, you will first have to determine your assessment level, choose a course of study and then apply for a visa in the correct category.
Assessment Level
Assessment levels are determined by the country you are from. Each country is assigned an assessment level which is determined by the potential risk its citizens may pose to Australia if granted a student visa. Level 1 is the lowest risk and Level 5 is the highest.
These risks are assessed by the actions of groups from the country in question when granted a student visa, particularly if they complied with the rules and regulations of their visa, the laws and customs of Australia and how whether they succeeded in their studies. The higher your Assessment Level, the more evidence you will need to provide that demonstrates your suitability for a student visa.
To find out which Assessment Level applies to you, match the country of your passport with the Australian education sector that applies to your course of study.
CRICOS
After determining your assessment level, you must be accepted into a registered course of study. The Commonwealth Register of Courses for Overseas Students, known as CRICOS, gives educational programs accreditation and you can find a list of all study programs there.
Student Visas
After determining your Assessment Level and being accepted into a registered course of study, you can apply for a visa. The following are the different education sectors and their corresponding visas:
Independent English Language Intensive Course for Overseas Students (ELICOS) sector (Subclass 570)
Schools sector (Subclass 573) Vocational Education and Training sector (Subclass 572)
Higher Education sector (Subclass 573)
Postgraduate Research sector (Subclass 574)
Non-award sector (Subclass 575)
IMMIGRATION DIRECT helps you complete your application quickly and accurately, provides 24/7 email support, telephone support
Monday-Friday: 9 a.m - 6 p.m. and automatically generates all the forms you need for your application.