English Language Education
English Language Education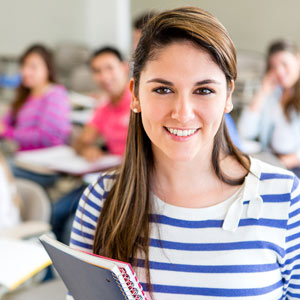 Study English in Australia. What better way to learn a language to immerse yourself its sounds and culture?
To apply for an English Language Student Visa, follow these steps:
Determine your Assessment Level.
Get accepted into a certified ELICOS program.
Apply for a visa.
English Language Visa
The student visa for English language courses in Australia is the Independent English Language Intensive Course for Overseas Students (ELICOS) sector (Subclass 570) visa.
You must enrol in an ELICOS registered school to be eligible for an English Language Visa.
ELICOS
ELICOS is Australia's English Language Intensive Courses for Overseas Students. These programs were created to teach English to ESL students. The programs are government regulated to ensure the highest quality of education. Oftentimes, ELICOS programs are for students who wish to first learn the language and then continue on in Australia as an academic student.
ELICOS programs usually last a minimum of 20 hours. The classes are in a live classroom with a certified instructor.
ELICOS has 20 years of experience teaching English as a Second Language. They have English Language Centres throughout Australia. Their courses range from private schools to language prep and refinement.
Student Visa Application
To apply for a student visa, you must first identify your Assessment Level. To determine your Assessment Level, match the country of your passport with the education sector you plan to study in, in this case it would be the English Language Intensive Course for Overseas Students (ELICOS) sector.
Assessment Levels assess the risk of allotting visas to particular groups. They are determined through an examination of the group's actions while in Australia including how they adhere to visa regulations, government laws and their success in their programs of study. There are five Assessment Levels with 1 being the lowest risk and 5 being the highest risk. The higher your Assessment Level, the more evidence you will need to provide with your application to prove you are a suitable visa candidate.
Once you have determined your Assessment Level, submit the Student (Temporary) (Class TU) visa application along with any supporting documents and await your Australian student visa.
IMMIGRATION DIRECT helps you complete your application quickly and accurately, provides 24/7 email support, telephone support
Monday-Friday: 9 a.m - 6 p.m. and automatically generates all the forms you need for your application.