How to Become an Australian Citizen
Become an Australian Citizen with this step-by-step instruction guide designed to walk you through the process. Learn what documents you need, what form to use and how to finalize your migration story.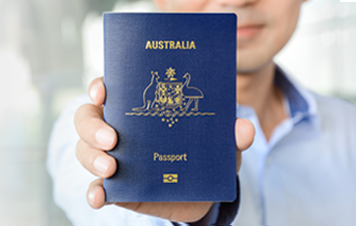 How to Become an Australian Citizen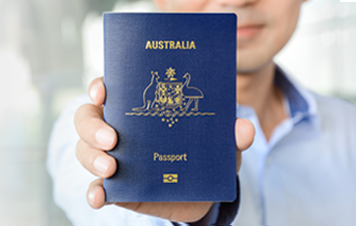 Step
1
Check Your Eligibility
The general eligibility requirements for Australian Citizenship are:
Holding Australian permanent resident status for 4 years and living in Australia for at least 4 years prior to applying
Satisfying the character requirement
In addition to the changes announced on April 20, 2017 which will:
introduce an English language test,
strengthen the Australian Values Statement, test and pledge of commitment
require applicants to show integration into the Australian community
Click here to learn more about the Australian Citizenship Changes
Step
2
Prepare Your Supporting Documents
Prepare Your Supporting Documents
Together with your application, you'll need to submit proof or evidence of your:
1. Identity: Provide a document with your photograph and/or signature that proves your identity. Acceptable documents include a driver's license, passport or national identity card.
2. Residency in Australia: Provide a document that will help you prove you've been living continuously and legally in Australia for the past four years. Acceptable documents include a lease or rental contract, a utility bill (gas, electricity or water), a bank statement, MediCare or insurance letter are examples of documents that contain your address.
3. Date of birth, birth name (and any name changes, if applicable): You will need to provide a copy of your birth certificate.
4. Passport-style photo: Provide a passport-style photo that was taken within the last six months.
The documents described above are the minimum you will need to provide. Be aware that depending on your situation you might need to provide additional evidence, such as:
Proof of your spouse's or parent's Australian Citizenship Status
Or, if you are a New Zealand citizen who has arrived prior to February 2001 then you might need to provide a document issued by the Centrelink stating that they were residing in Australia
Important! You must submit the required documents with your application or it will not be processed.
Make Copies
It's not necessary to include original documents with your application. You may attach or upload copies of all official documents. You'll provide the originals at your citizenship appointment or interview.
Step
4
Prepare Official Translations (if needed)
Prepare Official Translations (if needed)
Any document you send to the DHA must be in English. If an original document is not in English, you must submit a translation done by an accredited translator www.naati.com.au
Step
5
Complete your Application Form
Complete your Application Form
You may also be able to complete your application online, via the e-Lodgement system.
The exact form you'll need to file will depend on your specific scenario and will consist of 8 to 9 sections or parts that will ask you to: complete information about yourself, your children and your parents (name, date of birth, gender, place of birth, address, country of citizenship, etc). List the supporting documents you will be providing Have someone else testify your identity and validity of your documents. This is called the Identity Declaration and this section MUST be completed by an authorized person Good character & criminal offense. Nominate a representative, if needed and select your preference for pledging during the Australian Ceremony.
Step
6
Submit Application
Submit Application
Once you have completed the application, you will need to submit it to DHA with the application filing fee. The filing fee ranges between $180 to $285 depending on the form you use to file.
Once you have gathered all supporting documents, completed the application, and prepared the filing fee, you can submit it to DHA electronically (online) or via mail. If you choose to submit your application via mail, be sure to send it to the correct address depending on where you live. Locate where to mail your application.
Step
7
Attend your Appointment & Sit for the Citizenship Test
Attend your Appointment & Sit for the Citizenship Test
After the DHA receives your application, they will notify you to attend an appointment where you will be requested to verify your identity and an officer will verify your original documents. You will also be requested to take an interview or sit for the Australian Citizenship test.
Step
8
Attend the Citizenship Ceremony
Attend the Citizenship Ceremony
After your complete the citizenship appointment and pass the test you must attend a Citizenship Ceremony. This is the final set to becoming an Australian Citizen! Here you will make your Australian Citizenship Pledge.
Usually your ceremony will be held within six months from the time your application is approved, but waiting times may vary.
IMMIGRATION DIRECT helps you complete your application quickly and accurately, provides 24/7 email support, telephone support
Monday-Friday: 9 a.m - 6 p.m. and automatically generates all the forms you need for your application.